About Joe Reilly & Associates, Inc.
Located in Melbourne, Florida, Joe Reilly & Associates provides nationwide consulting and training services for the drug testing industry. Company President Joe Reilly has experience in the drug testing industry since 1993 and is considered an expert in workplace drug testing and in workplace drug testing collection procedures.
Mr. Joseph Reilly has been serving the drug and alcohol testing industry since 1993. Recognized throughout the United States as an expert in the drug testing industry, Joe is regularly hired as an expert witness, conference speaker, and consultant. He also provides cutting edge training programs, classes, and webinars for collectors, TPA's, Labs and others in the drug testing industry. Starting in 2001, Joe Served for 9 years on the board of directors of The Drug & Alcohol Testing Industry and had the honor and privilege of serving as the Chairman of the DATIA board of directors from 2004 -2008. Joe is currently serving another 3 year term for the DATIA board.
Joe has worked with companies such as the US Small Business Administration, the White House Office of National Drug Control Policy, the US Department of Education, the Society for Human Resource Management (SHRM), the Washington DC Department of Public Works, the Florida Office of Drug Control, the Florida Department of Corrections, the Drug & Alcohol Testing Industry Association (DATIA), National Association of Professional Background Screeners (NABPS), of Florida Small Business Development Centers (SBDC), and numerous Chambers of Commerce.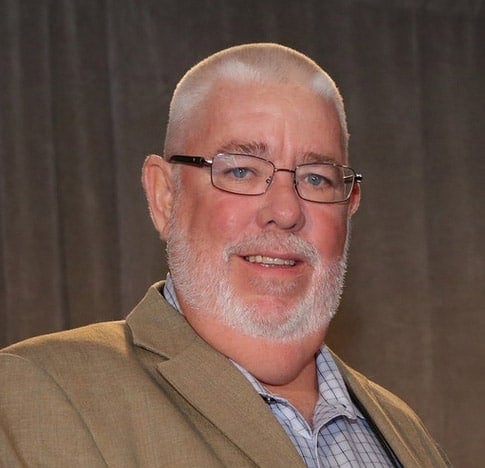 With particular emphasis on startups, business development, acquisitions, exit strategies, TPA training, DOT DER training, DOT Supervisor Training and DOT Specimen Collection training, Joe can customize training or a consulting program for the needs of an organization.

Born and raised in New York City, Joe now resides in Indian Harbour Beach, Florida with his wife Robin. Joe graduated in 1979 from Manhattan College, Bronx, NY with a Bachelor of Science (Business Administration) with majors in Accounting and Marketing.
In 2003 and 2004 Joe provided contract services for Major League Baseball and Minor League Baseball providing specimen collections, specimen collection training, and specimen collection audits. Starting in 2004, Reilly has served as a Master Training and a Regional Trainer for the Drug and Alcohol Testing Industry Association (DATIA) – Certified Professional Collector Trainer certification program. Joe is a featured presenter at DATIA conferences and a regular contributing author to the DATIA FOCUS magazine.
In March of 2002, Florida Drug Screening, Inc. (Palm Bay, Fl.) became Nationally Accredited for the Administration of Drug and Alcohol Testing Programs (NAADATP). The goal of DATIA's Nationally Accredited for Administration of Drug and Alcohol Testing Programs (NAADATP) program is to have a national standards program for companies that provide drug-free workplace program management services, to ensure they have company-specific standard operating procedures, safeguards, knowledge, and professional practices that keep their clients in compliance with federal drug and alcohol testing regulations.
Under his leadership, in September of 1999 Florida Drug Screening was one of the entities to receive funding from the United States Small Business Administration's Drug-Free Workplace Program Grant. Joe's firm received this grant award again for nine years straight. Joe has personally been involved with thousands of small businesses in setting up their drug-free workplace programs.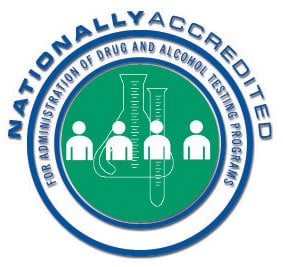 DATIA FOCUS MAGAZINE asked Joe Reilly: What advice would you offer to others in the drug testing industry to be successful in the future; he offered the following advice:
In June of 2015, the national trade association for the drug testing industry (DATIA) awarded its Top Entrepreneur award to Joe Reilly of Melbourne, Florida. The Top Entrepreneur award is designed to recognize and honor the entrepreneur who has started a company and had great growth in the industry through innovation, creativity, and hard work. The Drug and Alcohol Testing Industry Association (DATIA) celebrated its 20th anniversary at its annual conference June 2 – 4 at the Trump National Doral in Miami, Florida. Awards were presented for Top Entrepreneur, Technological Innovation, Exemplary Professionalism, Public Awareness and Lifetime Achievement.
Joe Reilly is often featured in magazine articles and regularly writes articles for industry publications. He was honored in 2004 to be featured in Florida Trend Magazine.
Fun Question about Joe Reilly – What is your favorite movie and why?
I have been blessed to have been successful in business, I work hard but I do play hard also. My favorite movie has always been Peter Pan because I never wanted to grow up and because I love pirates. My wife Robin surprised me on my 50th birthday with a really great Pirate Party, which was really fantastic. I also really like The Wizard of Oz, Pirates of the Caribbean, and all mafia movies including the Godfather series, Goodfellas and Casino. And of course I love the HBO series The Sopranos—remember I was born and raised in New York City in the 60's and 70's, which was a unique experience in itself.