Training Opportunities from Joe Reilly & Associates, Inc in Partnership with National Drug Screening, Inc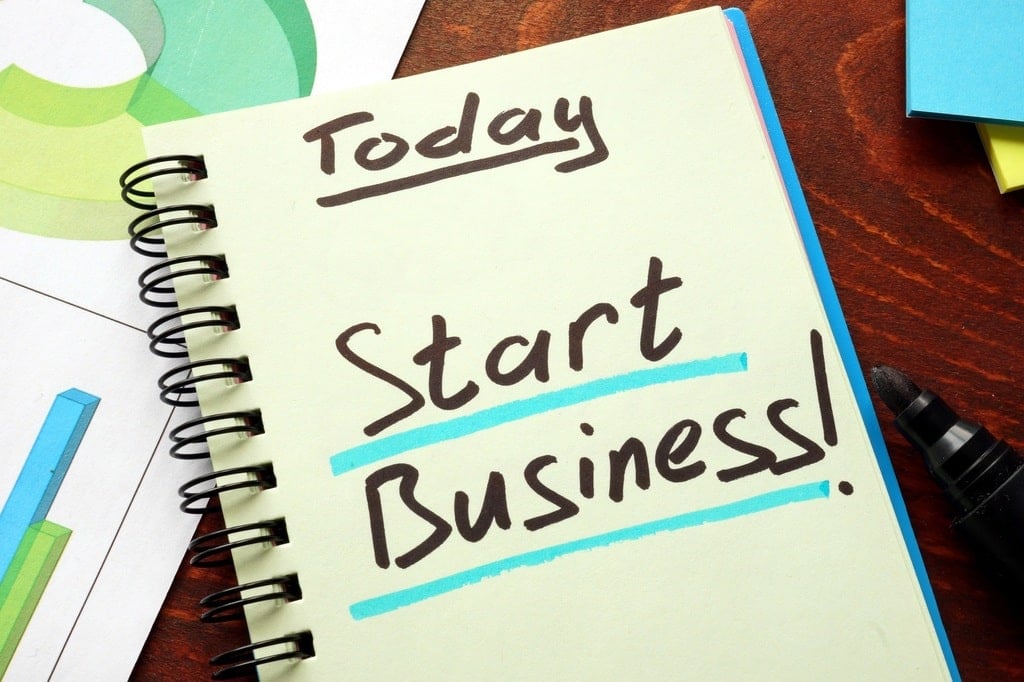 Are you looking to start a drug testing business or a mobile drug testing collection business?  This is a great opportunity to learn the basics of starting a business in the drug & alcohol testing industry. 
Drug Testing and Drug Free Workplace Trainings
Computer Based Online Trainings
Training Guides Available – Written by Joe Reilly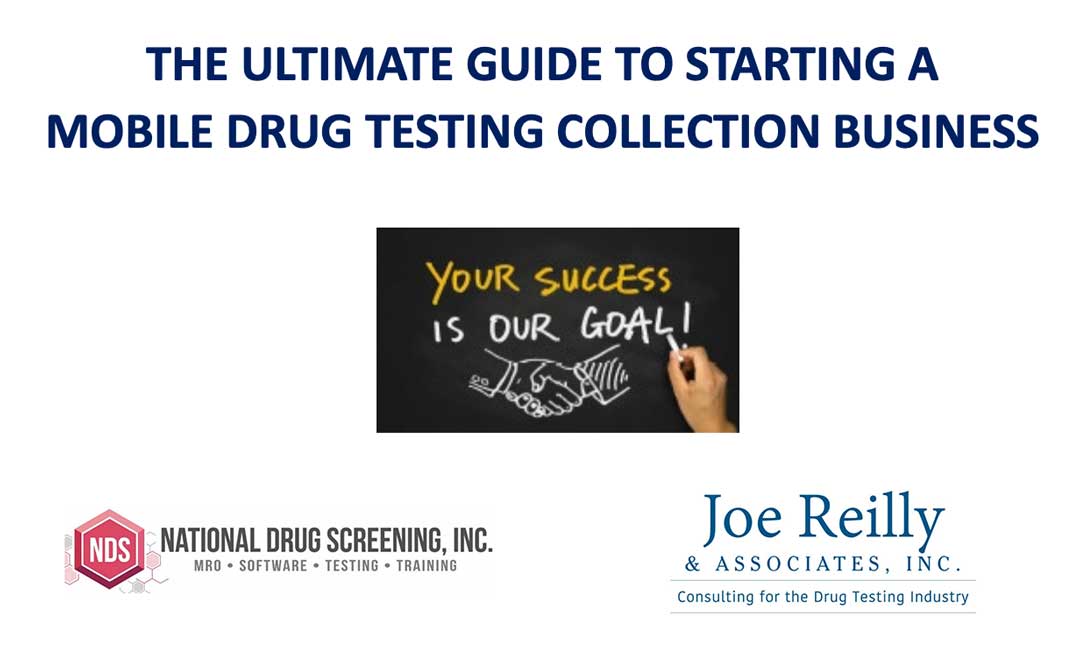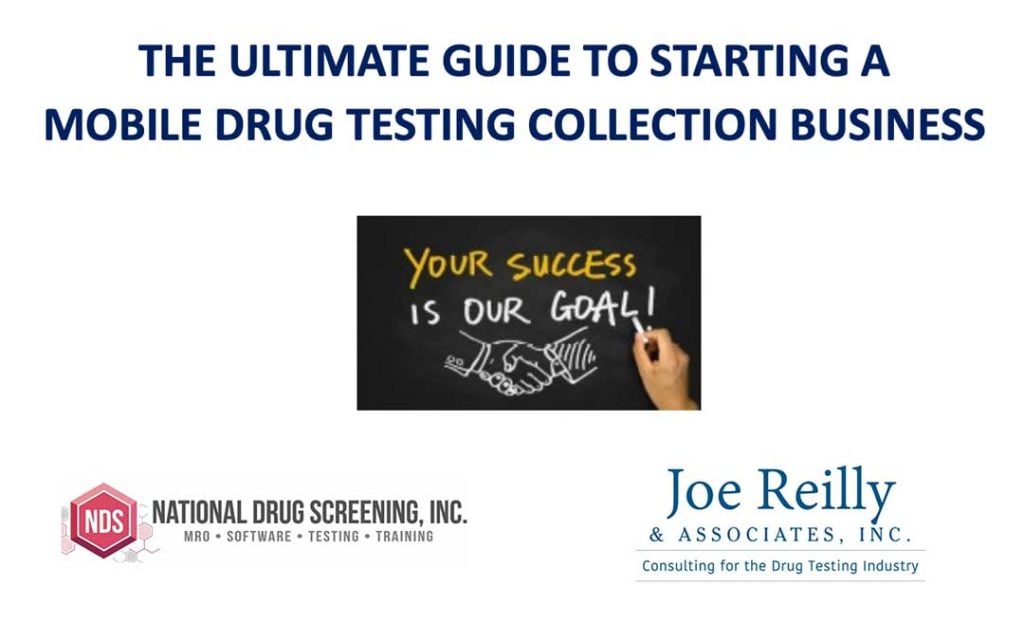 Getting started in a new business is exciting but challenging. It takes time and requires hard work. Creating a mobile drug testing collection business is much more than simply getting trained and qualified as a Department of Transportation (DOT) urine specimen collector.
This booklet contains the latest information available for supervisors to make determinations for reasonable suspicion drug and alcohol testing. 
Joe Reilly & Associates provides online DOT training programs, Non-DOT drug testing training and much more.
All training programs can be customized for your organization and delivered via live training at your facility, computer-based training that can be viewed at your convenience, or live webinar training. Joe Reilly regularly provides training for employers, labs, collectors, third party administrators (TPA's) and others involved in workplace drug testing.
Custom Training Call 321 622 2020 | Live Webinar Training | Computer-Based Remote Training
With over 29 years of experience in the drug testing industry, we can customize training programs for the needs of any organization, including drug testing business startups, business development, acquisitions, exit strategies, TPA training, DOT Designated Employee Representative Training, DOT Supervisor Training and DOT Specimen Collector training.
Joe Reilly personally oversees all training programs. He has great experience in the drug and alcohol testing industry and for over 10 years served as a Master Training (MCPCT) and a Regional Training (RCPCT) for the DATIA Certified Professional Collector Trainer (CPCT) program. Joe currently is an NDASA Approved Trainer for training of Certified Professional Drug Collectors. He is also the first Accredited Drug & Alcohol Testing Industry Consultant for meeting the highest industry standards as set forth by the National Drug and Alcohol Screening Association (NDASA)
Call 321-622-2020 to speak to Joe about any drug testing industry trainings.
More information regarding computer based online training programs